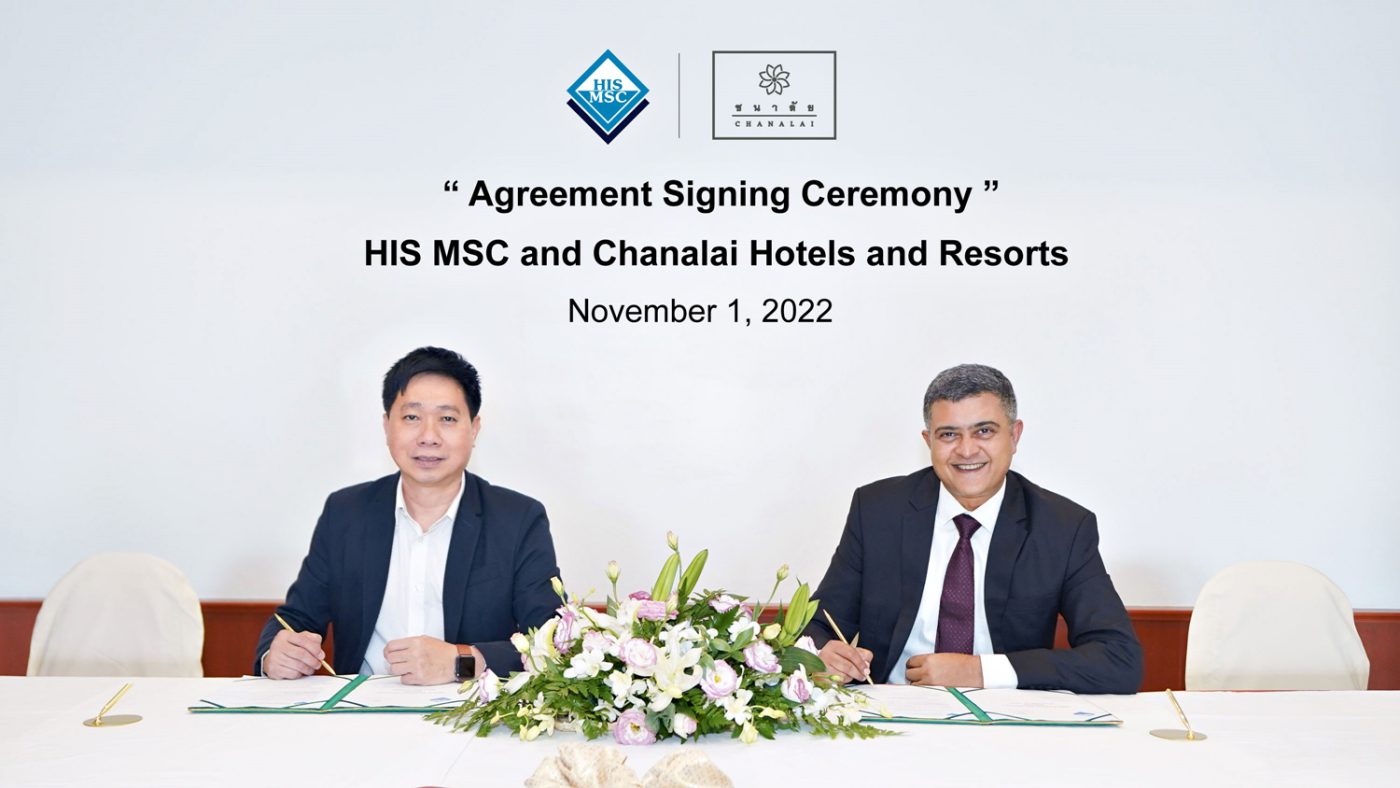 HIS MSC signed Agreement Contract with Chanalai Hotels and Resorts Group
          Mr. Phusith Arunrattanadilok, Vice President of HIS MSC Company Limited singed agreement contract with and Mr. Ambar Mazumdar, Chief Executive Officer, the presentative of CHANALAI Hotels & Resorts Group on November 1, 2022 at Chanalai Garden Resort Hotel, Kata Beach, Phuket Province.
CHANALAI Hotels & Resorts Group has trust HIS MSC Company Limited by chosen HIS MSC as the hotel system software provider of Infor Hospitality Management Solution (HMS™) and Metro Brita Point Of Sales System for Chanalai Hillside Resort, Chanalai Flora Resort, Chanalai Romantica Resort and Chanalai Garden Resort at Kata Beach, Phuket.
With Infor Hospitality Management Solution (HMS™), a modern hotel system for speedy and effective services. Allow hotel executives have information accurately. Moreover, Infor HMS allows guests to access information on their mobile devices for various service at anytime or anywhere in the hotel.
Metro.Brita.Point Of Sales System provides the restaurant operators with the highest productivity, quick procedure, accurate accounting, effective reports and many other back office features allow restaurant managers and owners ultimate control over the profitability to the business professionally.
Since founding in 1991, HIS MSC, a joint venture between Infor from the United State of America and Metro Systems Corporation Public Company Limited (known as MSC) offers comprehensive technology solutions to address management requirements for all aspects of hotel operation from small single properties to large international chain hotels.
"HIS MSC offer top quality products and services with superior professionalism to empower our customers' growth with sustainable success."
For more information, please contact Mr. Phusith Arunrattanadilok Call: 062-646-6539 Email: phusith@metrosystems.co.th